News
30 Apr 2019

Easter Egg Collection for Local Children's Charities

Morgan Marine and Envico Engineering workforce are once again delighted to be involved in donating Easter Eggs to 3 children's charities across Carmarthenshire and Swansea via the Work Wales project and once again dug deep collecting dozens of Eggs.

Work Wales plans to distribute the Eggs to Local Aid, Swansea, Kids Cancer Charity, Swansea and CYCA, Llanelli. Work Wales reported the distribution last year proved to be a very emotional one with the children's faces full of delight receiving them.

Director, Rhydian Jones, pictured here with Nicola Williams, Sales Office Manager, commented "Morgan Marine and Envico Engineering are involved in many charity events, sponsorships and donations throughout the year within the community and once again our staff were delighted to become involved with such a worthwhile cause. We hope the children have a wonderful Easter Break and enjoy these chocolate treats".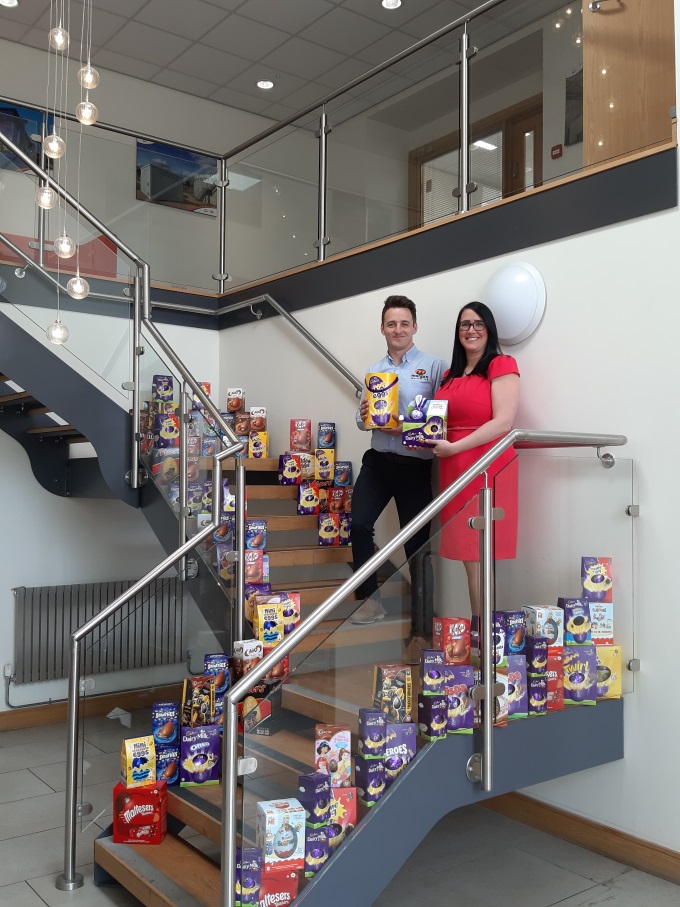 Back