News
03 Aug 2018

New Recruit Gets Royal Invite Thanks to His Work To Support Veterans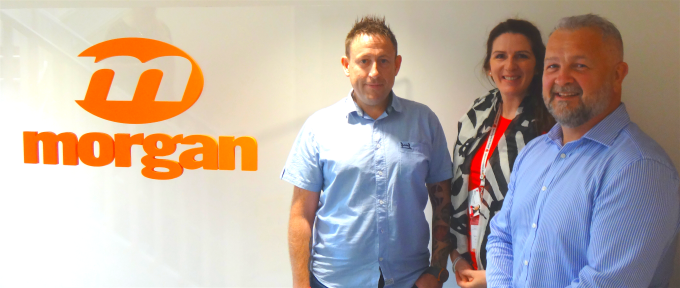 One of our Site Support Officers, Gary Evans, an RAF veteran, has been invited to Clarence House to meet HRH The Duchess of Cornwall thanks to the work he now does to support other Veterans via the Poppy Factory.
Gary, a former aircraft technician, heads to a celebration event to mark the Poppy Factory milestone of supporting 1,000 veterans with disabilities into meaningful employment via the Getting Back to Work Programme.
Since he left the RAF in 2013, Gary has put his energies into a number of Forces charities and support bodies, including Help For Heroes, Combat Stress and the Poppy Factory, building one-to-one relationships with veterans who are struggling to make the transition to civilian life - and some to the extent that they are suicidal.
He says: "I'm pleased to be part of this event and to have received a Royal invitation for the event in September. I hope we will have the opportunity to talk about some of the things servicemen and women are dealing with, the very particular problems they face and how much support is needed.
"I dealt with my own problems of family breakdown and homelessness, and like many Veterans I still have times when I find fitting into civilian life isn't easy. But I have been lucky too, in that I found employment as soon as I left the service and very recently I joined Morgan Marine, a company with a history of taking on Veterans. I was also given vital support by organisations like Links, in Llanelli, which specialises in supporting people who are dealing with mental health issues. They really helped me get back on my feet, as did the Warrior Project – a short course which helped me change my mindset. It concentrates on dealing with the present and it uses meditation techniques to deal with traumatic incidents and depression.
"I would encourage all employers to get in touch with charities and groups like the Poppy Factory to talk through the potential benefits to their company of employing a Veteran and it is important too that Veterans who need support take advantage of the help that is out there. I speak as someone who went through a period of homelessness myself and I know how hard it can be to see a way forward. But Veterans are trained to be resourceful, and we are well equipped to build a valuable, useful career and a valuable and useful life."
Morgan GRP's Group Managing Director, Martyn Ingram, says: "We are very proud of the work Gary does to support Veterans and to shine a light on this very important topic. I'm pleased for him that his work and the work of the Poppy Factory has been recognised by the Palace and I hope he enjoys his visit.
"Gary is a fairly new recruit to Morgan Marine and already he is proving his value to the team. It is the case that many employers have preconceptions - and misconceptions - about Veterans and their ability to operate in a civilian workplace. But not only is it important that business and industry does what it can to support our Veterans it also makes savvy business sense.
"We have always actively recruited former members of the services. We are a leading engineering and manufacturing company, so the obvious transferrable skills are there as far as our recruits who have a REME background or a Royal Navy background, for example. But there are other invaluable attributes too, which we routinely find in ex-servicemen and women and which are particularly vital in the manufacturing arena.
"The willingness to pitch in and to 'get things done', the attention to detail and to process, the ability to keep disciplined records, the ease with which former service men and women are able to work as a team – these are all ingrained.
It is important that employers don't overlook Veterans when it comes to sourcing quality recruits, particularly in UK manufacturing, which will need to become ever more competitive in our post-Brexit world. Tapping into the invaluable skills Veterans bring to the workplace could help future-proof UK manufacturing."
Back