News
14 May 2018

Envico Engineering Backs The DIY SOS Grenfell Tower Project

We were all troubled by the Grenfell Tower disaster and by the lasting effect it has had upon the community in Ladbroke Grove, and I am pleased to see the team at DIY SOS take on the challenge of helping to improve the lives of some of those affected.

Here at Envico Engineering and Morgan Marine we are pleased to be playing a small part in the project, which will see TV presenter Nick Knowles and his site crew build a permanent boxing club and community centre close to the site, to replace the Dale Youth Boxing Club that was destroyed in the fire.

We were approached by a building company which is involved in the construction project, and we were happy to donate and deliver one of our GRP metering cabinets to the site, to support this important project.

I'm pleased to hear that Prince William is due to join the DIY SOS volunteer team for this TV special, to lend his support, and I look forward to watching DIY SOS when the results of the build are revealed over two shows later this year.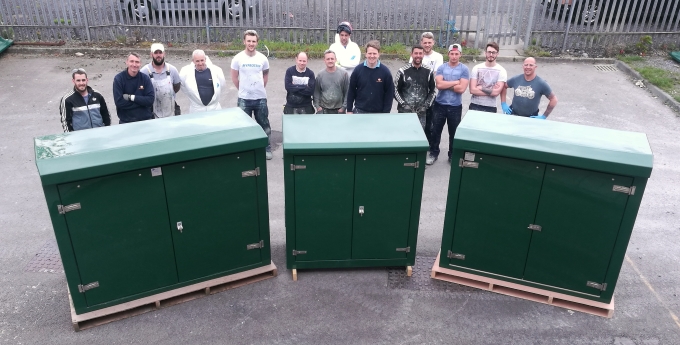 Back